For Cats
We offer cat boarding in a separate cat Cabin, located away from the dog boarding area.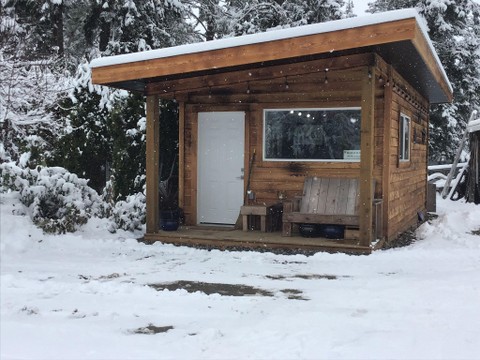 Cattery Amenities
Quiet and separate from the dog boarding area.
Large pens with separate sleeping compartment, so cats can get away from their litter boxes.
Large windows for lots of natural light.
Music and night lights.
All diets and medications maintained.
Water dishes are changed every morning and fresh water is available at all times.
Litter boxes and pens are cleaned every day.
Individual pens with two sides. One side equipped with a litter box and one equipped with bedding, food and water dishes.
Deluxe cat condo available, ideal for multiple cat families.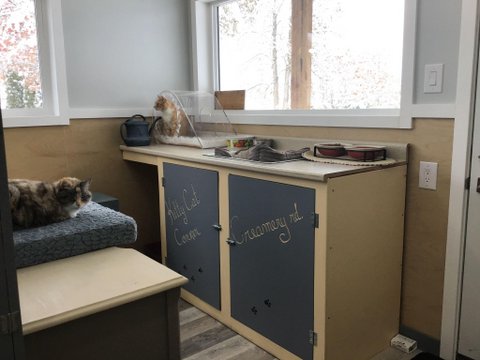 Large windows for lots of natural light.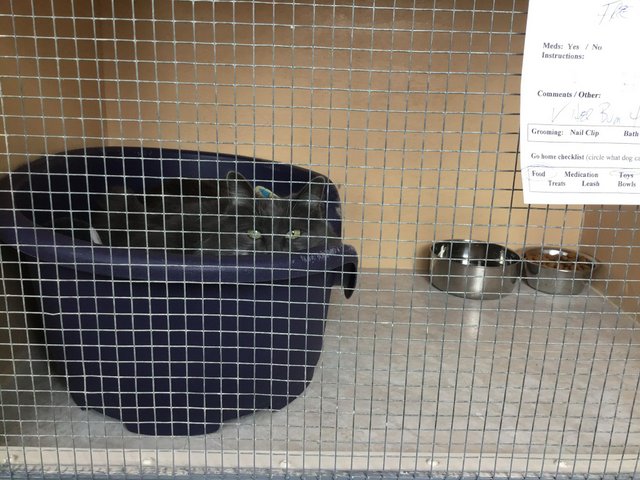 Separate area for sleeping and eating. Beds provided.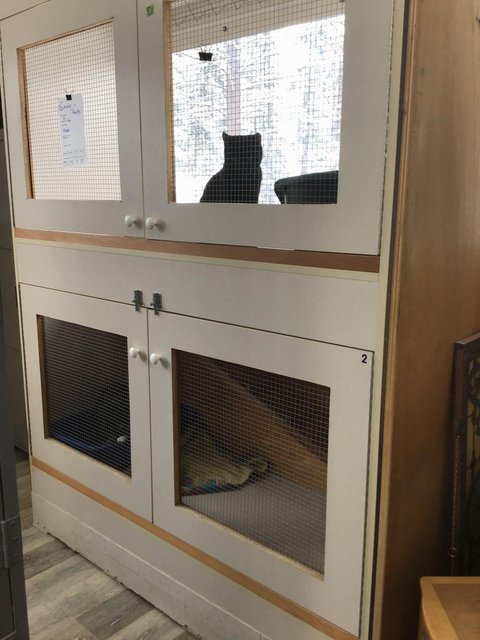 Deluxe two floor cat condo.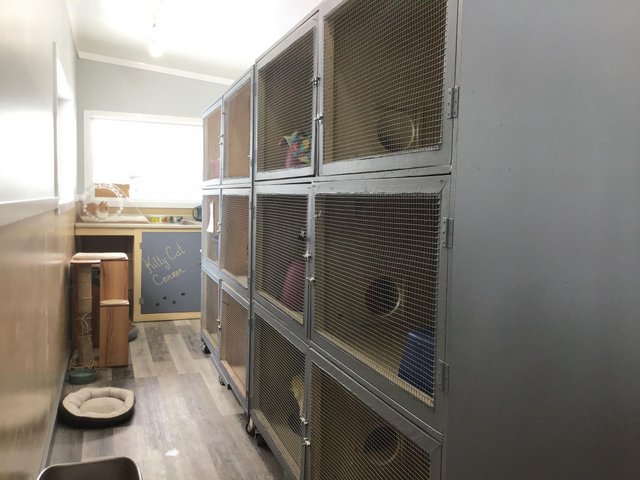 Large individual pens, with separate sleeping area and potty area.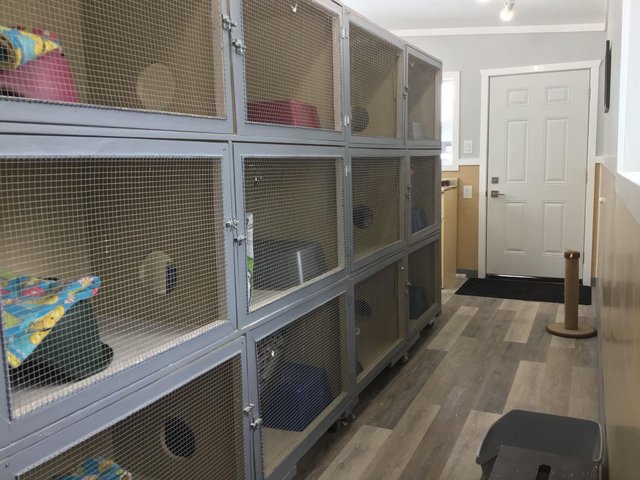 To minimize stress and "tummy upset", we prefer that all cats come with their own food. We will happily maintain any special diet or feeding requirements. Should your cat run out of food, we offer "Cat Chow" as a kennel food for an additional charge each day.
In order to ensure security of all boarding clients, we do not allow boarding cats to roam at large in the cattery unsupervised. Cats are petted and played with daily during cage cleaning time and are allowed time outside of their pen at that time.
To ensure comfort, a maximum of two adult cats can board together in one pen. In the case of kittens, up to three kittens under the age of six months can be accommodated in one pen.
You are encouraged to bring toys that your cat likes. If your cat likes to scratch, please let us know, and we will supply a scratching post.