For Exotic Pets:
At fortune Creek Kennels, we truly appreciate exotic pets and understand their unique and special needs. We currently have three parrots of our own, and over the years, our personal pets have included fish, rabbits, pot bellied pigs, lizards, and hamsters.
We offer boarding services to the following types of exotic pets:
∑ Birds

∑ Gerbils, Hamsters, Mice and Rats

∑ Ferrets

∑ Rabbits

∑ Guinea Pigs

∑ Lizards

∑ Turtles

∑ Frogs and Toads

∑ Beta fish, Gold fish (no aquariums)
We do not accept Snakes, Tarantulas or Insects (with the exception of feeder crickets and meal worms for other animals).
Exotic pets are boarded in our new small animal boarding room. This offers a private and quieter environment from the dog boarding area.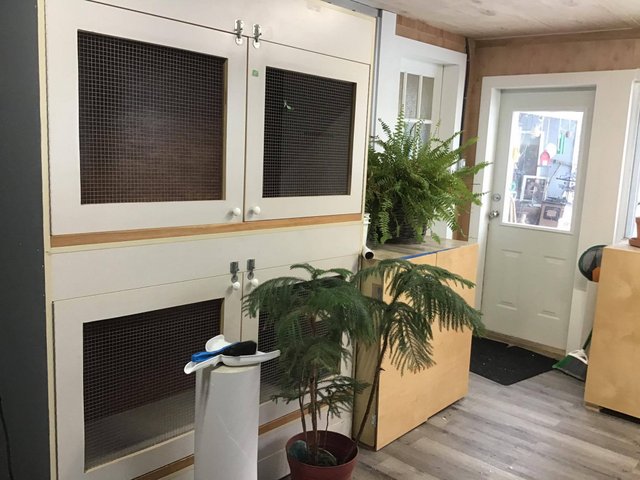 Small animal and bird room.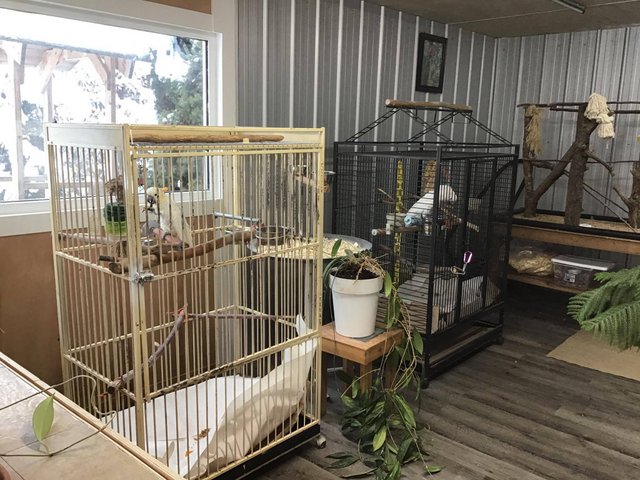 Live, pet safe plants. Large window for lots of natural light.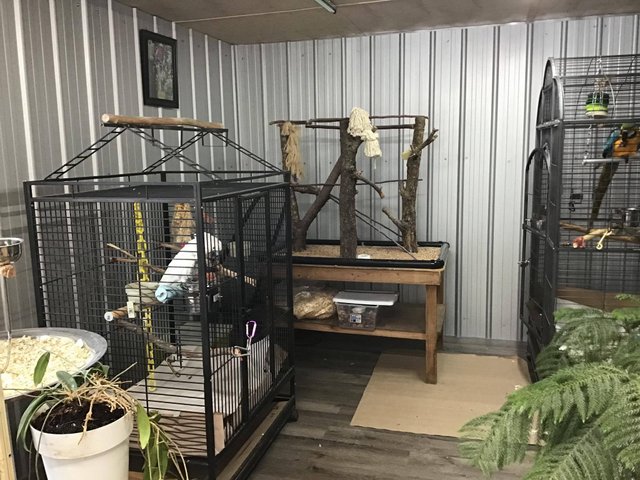 Bird play area with ceiling mounted UV bird lights.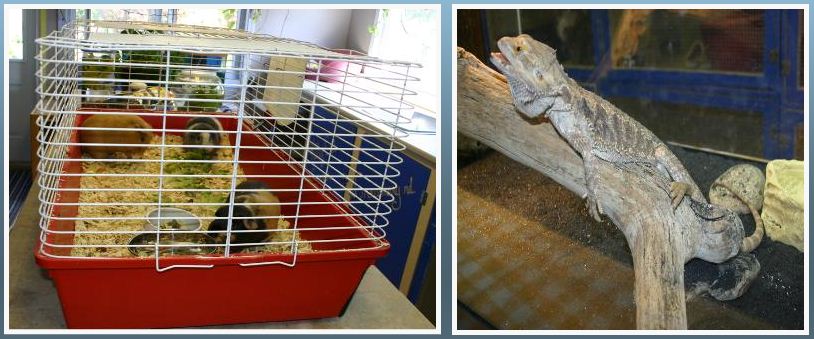 ∑ Since exotic pets have very particular needs and can become stressed very easily by changes in routine and environment, please provide detailed, written feeding and care instructions. This gives us the ability to mimic the petís home routine as closely as possible in order to mitigate stress and prevent illness while being boarded.
∑Exotic pets will be cared for according to your specific instructions. This includes feeding, cage cleaning and grooming, if required. We will also maintain all diets and supplements.




∑In light of the diverse and special housing and feeding requirements of exotic pets, we require that all exotic pets supply their own housing, food, and bedding. The kennel does have a small number of large bird cages to accommodate parrots. Please enquire if you would like to board a parrot and would prefer to use one of our cages.
∑The kennel will supply non-clumping cat litter for any exotic pet who requires litter for a litter box. If this is not an appropriate type of litter for your pet, please bring a supply of your own.
∑All housing must be secure and escape proof.
∑Any special equipment, such as heat lamps or heating pads, must be in safe working order.
∑Fresh fruits and vegetables can be provided daily, upon request for an additional charge per day.
∑For reptiles or amphibians on an extended stay, fresh crickets or meal worms can be supplied at an additional charge.